How to "Fiddlize" a tune!

Activities and Venues in Central FL
*** Barberville Festivals and 1st Saturday Jam Days!
Barberville Facebook Page - Be a friend! :) Keep up with what's going on!
Central Florida Folk Organization - Leu Gardens, Langford Park, Writer's Round, ETC.!
Check this page regularly for GREAT concerts, jams and events in the Central FL area!!!
Email Barry Brogan: If you want to be on an email notice list announcing folk music events
in central Florida... send an email to Barry!
Florida Folk Festival White Springs, FL
Florida Old Time Music Championship
Florida State Fiddlers Association Be sure to check the "convention" page!!!
FOFF: Friends of Florida Folk
Langford Park Folk Concerts
Leu Gardens Folk Music Concert Series
Ormond Beach Folk Music - Ormond Beach... AND central Florida Folk venues.
Central Florida Folk "For what's happenin' musically in Orlando" and more!
Orlando and Area Contra Dance Page
Sawgrass Youth Fiddle Festival Let's encourage our young fiddlers!
St. Augustine / Jacksonville English Country Dance
Suwannee Old Time Music Weekend at White Springs, FL.
Sunshine State Acoustic Music Camp *** (PICTURES from the 2004 camp!!! )
We're looking forward to the 2008 camp already! Get that violin out of your closet! Bring it
to camp and I'll help you learn to fiddle!!! It will be the most fun you've ever had!
This camp has classes for EVERYONE! Guitars... mandolin... bass... banjo... vocals... etc!!!
Yalaha Bakery ( use this link for information about the music part) - Saturday Morning Folk Music!
(Photos from a previous Yalaha Bakery performances.)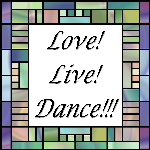 Dances!!! Join us!!!


Cocoa Beach Contra Dance - 1st Saturday of each month
Gainesville Oldtime Dance Society
Jacksonville Dance: Contra and English Country Dance
Orlando and Area Contra Dance Page - Last Saturday of each month
Plan a BARN DANCE! Jackson Creek will be happy to bring a barn dance to your church,
family, club, etc.! We bring dances to weddings, also!
Orlando Swing Dancing
Tampa Friends of Old-Time Dance
Visit Folkfiddle Gifts for dance items!


Jams in the Central Florida area. Join us!

Central Florida Folk Jam List
Deland Area Country, Bluegrass, Folk, Gospel Jams!
Eustis Open Mic Visit the forum/group for information and or write to Kathy.
Orlando Acoustic Guitar Society
Wednesday / Friday Tunes Old Time Fiddle Jam - Wednesdays and Fridays!
OTHER FLORIDA JAMS:
BAFA: Bay Area Fiddler's Association - Largo, FL
Check this page for the N. FL Bluegrass Assn. Jams list
Ellenton Old Time Music Jam - Ellenton, FL <- This is a new one to me! So glad to know about it!
Sarasota FOFF Click on "On-Going events"
AND... be sure to check the Friends of Florida Folk Recurring Jams List



Festivals, Music Camps, Contests & Events, and Jams
Allegheny Echoes Snowshoe Workshops Marlinton, WV
Appalachian String Band Festival at Clifftop, Camp Washington Carver, WV
Augusta Heritage Center All kinds of music weeks to choose from!
Ashokan Music Camps with Jay Ungar & Molly Mason
Association of North Country Fiddlers - Events & jams nationwide listed
Augusta Heritage Center Music & Crafts Workshops, Elkins, WV
Barb Diederich's Bluegrass Events Calendar
Bluff Mountain Festival Hot Springs NC
Cape Cod Fiddlers
Ceilidh Trail Music Camp, Inverness, Cape Breton Canada
Centralia Old Time Music Campout - In the state of Washington.
NEW LISTING! Elkins, WV: Elkins and Greater Randolph County Fiddle Support Group
Florida Country Music Site
Festival Finder Information on music festivals nationwide
Florida Folk Festival White Springs, FL
Florida Old Time Music Championship
Florida Snow Bowl Dance
Florida State Fiddlers Convention
What a great weekend!!! For dancers as well as fiddlers!
Friends of Florida Folk Dance Page
Gamble Rogers Folk Festival St. Augustine, FL
Gettysburg Bluegrass Festival
Donna Hebert's "In the Groove" Fiddle and Guitar Camp - Amherst, MA
Indiana Fiddler's Gathering
John C. Campbell Folk School
Steve Kaufmans's Flatpick Guitar and Mandolin Camps
Lark Camp - Music and Dance from around the world!!!
Louisiana Folk Roots and Events site
Lowell 20th Annual Banjo & Fiddle Contests MA
Lowell Folk Festival, Lowell National Historical Park
Mark O'Connor's Fiddle Camp in TN
Mars Hill College, NC Blue Ridge Old Time Week - Lots of folks from our jam group
attend this camp. It's a great week!
Merlefest Wilkesboro, NC
NOMAD Festival Traditional Music, Art, and Dance in CT
Oklahoma International Bluegrass Festival Guthrie, OK
Old Fiddler's Convention Galax, VA
Old Settler's Music Festival - Austin, TX
Old Songs Festival, Guilderland, NY
Orangeville Fiddle and Step Dance Camps Ontario, Canada
Riverbend Bluegrass Festival - GA
Riverhawk Rhythm Festival - It's at Sertoma Youth Camp in Dade City.
Roanoke Bluegrass Weekend Roanoke, VA
Rocky Mountain Fiddle Camp near Denver, CO
Rhythm and Roots Festival, Charlestown, RI
South Florida Folk Festival
Southern Festivals
****Sunshine State Acoustic Music Camp***** St. Petersburg, FL
Katie teaches beginning fiddle at this camp!
Joe teaches accompaniment guitar!
You can have a weekend of classes in most acoustic instruments!
Hope to see you there! Photos from previous camp
Suwannee Springfest Live Oak, FL
Swannanoa Gathering Music Camps Asheville, NC.
Tampa Bay Contra Dance
Thomas Point Beach Bluegrass Festival, Brunswick, ME
Union Grove Ole Time Fiddlers and Bluegrass Festival Union Grove, NC
Walnut Valley Festival Winfield, KS
Weiser Idaho Contest
Will McLean Festival - Dade City, FL
Bring your fiddle and come to Katie's class!

Gifts: Music, Dance, something for friends and for YOU!!!
FolkFiddle Gifts! Gifts for music lovers, fiddlers, banjo pickers, contra dancers, etc.!
Something for everyone!!!
KatandFiddle Gifts! Kathy has some very creative fiddler gifts!
Fiddle Fangle! Cute! Something distinctive for your fiddle!
MORE GIFTS! Links to our favorite t-shirt shops!
And.... Gifts for readers, swimmers, sailors, beach bums, geocachers, and MORE!



Music Information, Publications & General Sites
NEW!!! Fiddle Books and Instrument Supplies
ABC Fiddle/Banjo Player
ABC Tune Converter
Acoustic Guitar Magazine
All Music website Musician's discographies, biographies
American Folklife Center
Banjo-L Banjo email discussion list
Bev Conrad's Strolling Fiddler Site Fiddle legends and lore
Bill Good's Books and CDs! You'll enjoy them!
Bluegrass Radio Station - Listen to bluegrass music all day!
Or... click on John Hartford Radio for awhile!
Bluegrass Songbook - Over 1500 bluegrass song lyrics!
Bob Kogut Fiddle Maker - He made Katie's fiddle, Camilla!!!
NEW!!! Bowed Psaltery Links:
* James Jones gives a very helpful introduction to the bowed psaltery! (Video)
* Psaltery and mountain dulcimer. It's a great combination! (Video)
* A psaltery harp! THIS would take some real practice! (Video)
* Song of the Wood Shop Black Mountain, NC (I bought a psaltery from them and am VERY pleased!)
* Watching and listening to Celeste Ray play will inspire us! (Video)
Captain Fiddle - Ryan Thomson's Home Page
Celestial Mountain Music Brevard, NC
Celtic tunes Listing with standard and ABC notation
Chuck's Handcrafted Mandolins & Mt. Instrument Shop
Chord Charts for many of the tunes that Southern Jubilee plays.
These charts are in MS Word format.
Chris Ricker's Fiddle Page
Cowpie Song Corral - 1000's of Country Tune Lyrics
Delta Blues Song lyrics data base
Donegal Fiddle Pages
Donna Hebert's Fiddle Page
Ed Baggott's Fiddle page Ed has some great old time tunes on his site!
Elan Chalford's Fiddle Page The Fiddle Guru!
Elderly Music Instruments, Books, etc.
NEW Link!!! Fiddle Forum Discussion Board This is a GREAT discussion group!
NEW Link!!! Fiddle Hangout - New discussion group! Lost of SUPER information!
Fiddle_L ABC Tune Archive
Fiddle_L E-mail discussion list and archived letters.
Fiddler Magazine Be sure to check the LINKS on the Fiddler Magazine page!
They have LOTS of interesting sites to share!
Fiddle Net Links - Hundreds of fiddle-related links
Fiddler's Companion Thousands of Fiddle tunes
Fiddler's Companion II
Fiddler's Database
Fiddlers.org - Old Time Music links and MANY links to fiddle sites!
Fiddles.com - Links for fiddle enthusiasts
Flat 5 Press & Recording Studio On-Line store
Flatpick Guitar Magazine
Flatpick-L
Flatpicker
Florida Folk Dance Organization (Southern Jubilee played for their
wonderful MidSummer Night's Ball for the past few years. We had a great time... you will, too!)
Folk Alliance North American Folk Music and Dance Alliance
Frets.com Fretted instruments
Hetzler's Fakebook Old time and Celtic tunes to hear.. and to print.
It's a great resource!!!
Homespun Instructional Videos, CD's and tapes
Injuries & Musicians
John Hartford Radio - Listen to his music all day!
Or... click on the Bluegrass Radio Station for awhile!
Lo Gordon's Cedar Mountain Banjos - Brevard, NC
Learn to Fiddle! There are lots of sound files for Celtic tunes on this site.
Mandolin Cafe
Mudcat Cafe Lyrics database
Muse Download music and tab writing software.
MP3 site Tunes in MP3 format
Mugwumps
Old-Time Fiddlers Forum - Fiddlers and fiddle fans post messages
Old Time Herald Magazine on-line edition
Old Time Music Home Page
Otter's ABC Page - ABC Fiddle notation links
Popular Songs in American History - historical song lyrics and midi's
The Portland Collection - We LOVE these books of fiddle tunes!!!
Roots of American Music
The Session - Great Irish tunes!
Strings Magazine
Stringband.com
TeachList - Find a fiddle (or other instrument) teacher in your area!
ViolinSites - A list of links to instrument shops, etc.
Violink The World of Violins
NEW!!! Waltz Chord Charts - A link to the chord charts for some of the
waltzes that Southern Jubilee loves to play!

CD Slow Down Programs
Amazing Slow Downer A program that lets you slow down a tune on a CD.
Thank you for this link, Lynn!
CD Looper I've used this one... and it's great!
Tascam CD-GT1 - This is a stand-alone... or take-along CD slow down machine. I have one... works great!
Transkriber 2.0 Another program that lets you slow down a tune on a CD. Type in the word "Transkriber" in the search box and you will come to it. Thanks for this one, Gail!